Neil Gaiman: writing to escape boredom
Series: How famous writers beat procrastination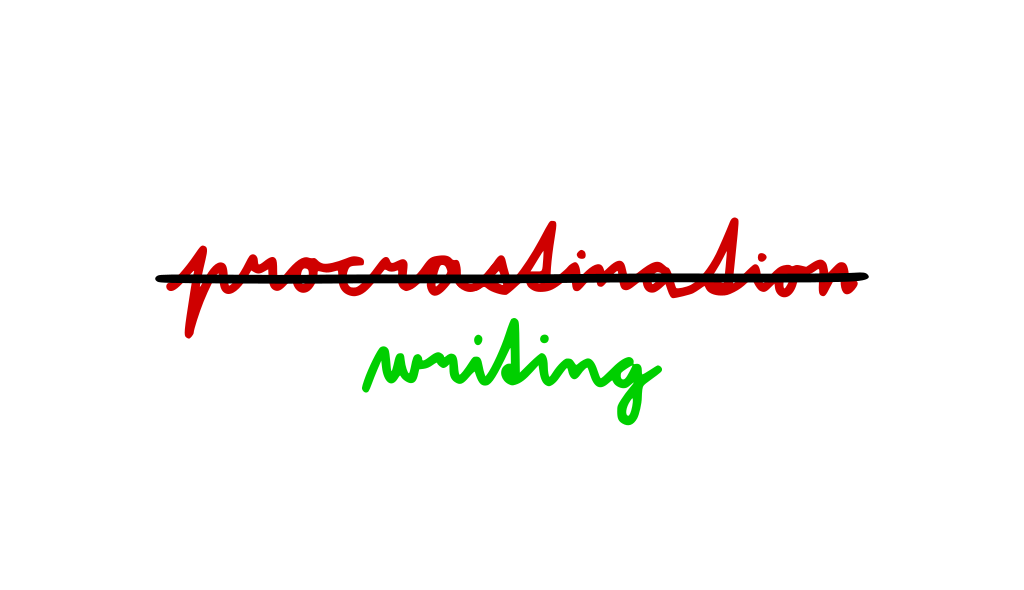 If you think not procrastinating is hard, imagine being a world famous author.
Imagine you have millions of followers on your social media accounts, all eagerly waiting for your next tweet or post. Imagine how you could engage with your fans all day, every day and how it'd be addictive and so much fun.
On top of that, imagine you have a family. A wonderful spouse and a young child.
Wouldn't it be distracting?
Despite being in that situation, Neil Gaiman writes often and well. Over the years, he's developed a simple method that helps him write without procrastination.
Let's get specific.
Neil Gaiman's writing process
For the first draft, he uses a fountain pen and a physical notebook. He goes to a place he likes and orders tea. Then, he writes.
Or, doesn't.
You see, Neil has a rule: he either writes, or he does nothing. Either/or, no in between.
So if he doesn't feel particularly motivated to write right from the start, he intentionally gets bored.
After some time of doing nothing, he starts making up stories to entertain himself and starts writing.
This process is repeated, day by day. Fountain pen, notebook, tea, do nothing or write.
Sometimes he uses different colored ink on different days to see how much progress he made on previous days.
Once the first draft is done on paper, he types it up on his computer and simultaneously edits it.
Deprocrastination analysis
There are several key points to his method:
Distraction-less environment
Compared to a computer with all the fun browsers and programs, paper notebook and a fountain pen are distraction free. No multiple tabs. No video in the background. No notifications.


Boredom as a starting point
By having the write, or be bored rule, Neil avoids unnecessary brain stimulation in the form of dopamine hits so frequently delivered when seeing a new heart, like or email pop up from somewhere.

When we start the day with social media and fun, it establishes a certain "fun level" and unfortunately, writing often doesn't reach quite the same level (at least not right from the start). So if we manage to type a few words, we're tempted to go back to fun stuff.

By being bored, writing seems enticing to Neil.


Ritual props: favorite pen & dedicated notebook
Neil uses fountain pen he enjoys writing with and uses notebooks dedicated to their respective works. No general notebook, a book-specific notebook.

When you have your favorite pen that you write books with, a notebook for the novel you're writing, and a good cup of tea to sip, wouldn't you be more inclined to open the pages and make up some fun stories?

How could you use this?
Could you get a good pen to write with and a dedicated paper notebook for your writing?


Could you start using the boredom or writing rule for yourself?
(Psstss! Our extension can help you do that by blocking distracting sites in your browser, if you write on your computer)


Could you leave your phone somewhere far away from where you write to have a distractionless environment?