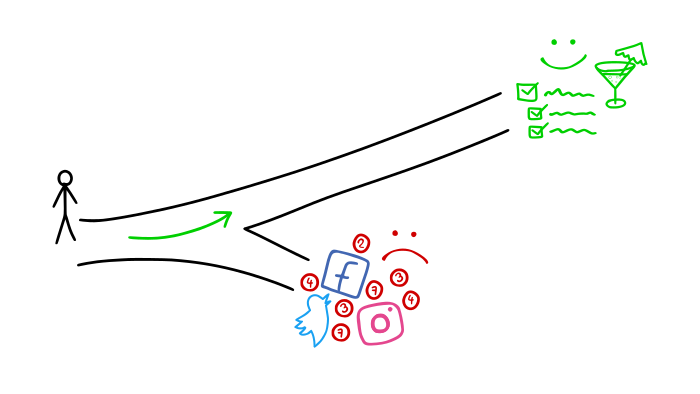 Beat procrastination, win at life
A suite of interactive courses to help you procrastinate less and not stress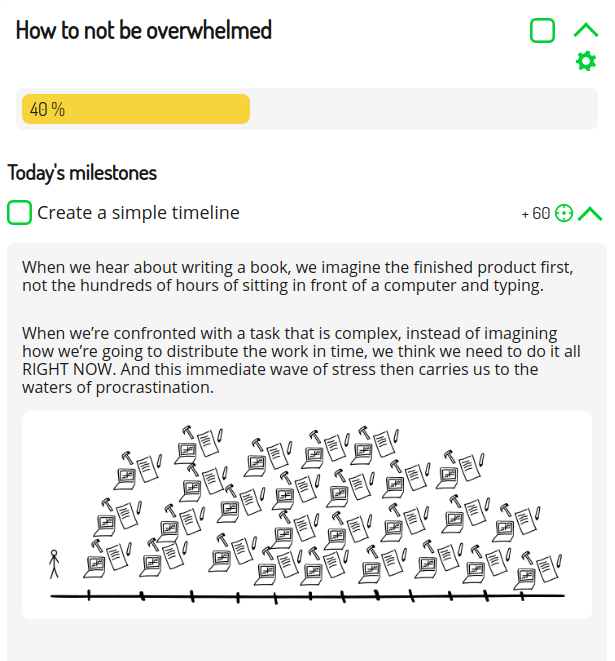 Learn to overcome procrastination, step by step, day by day
Choose one of our detailed, illustrated mini-courses:
Digital detox
- How to focus in the digital age
How to overcome fear of failure
How to not be overwhelmed
and more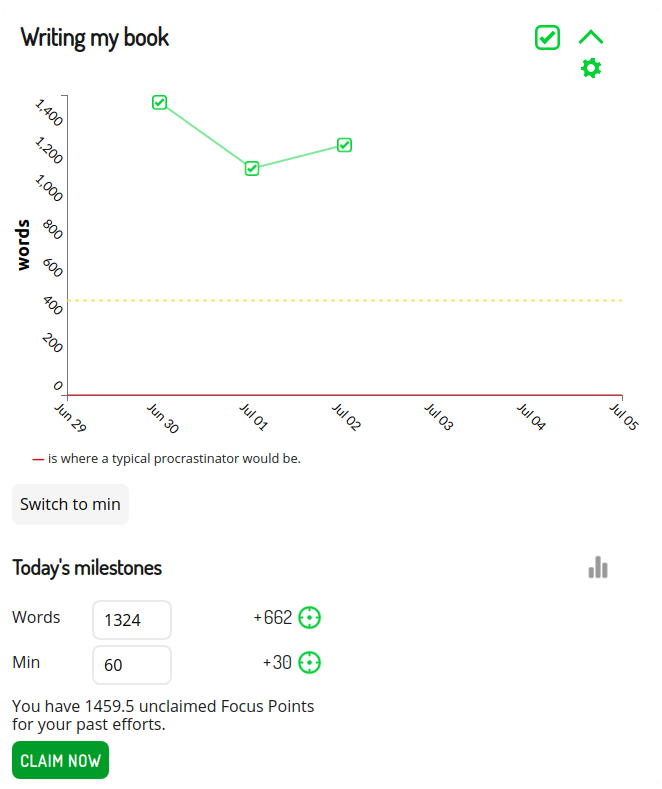 Visualize and track your progress on a personal scoreboard
In 30 seconds, you can create a scoreboard for tracking whether you're winning the day or not yet
No sign up required.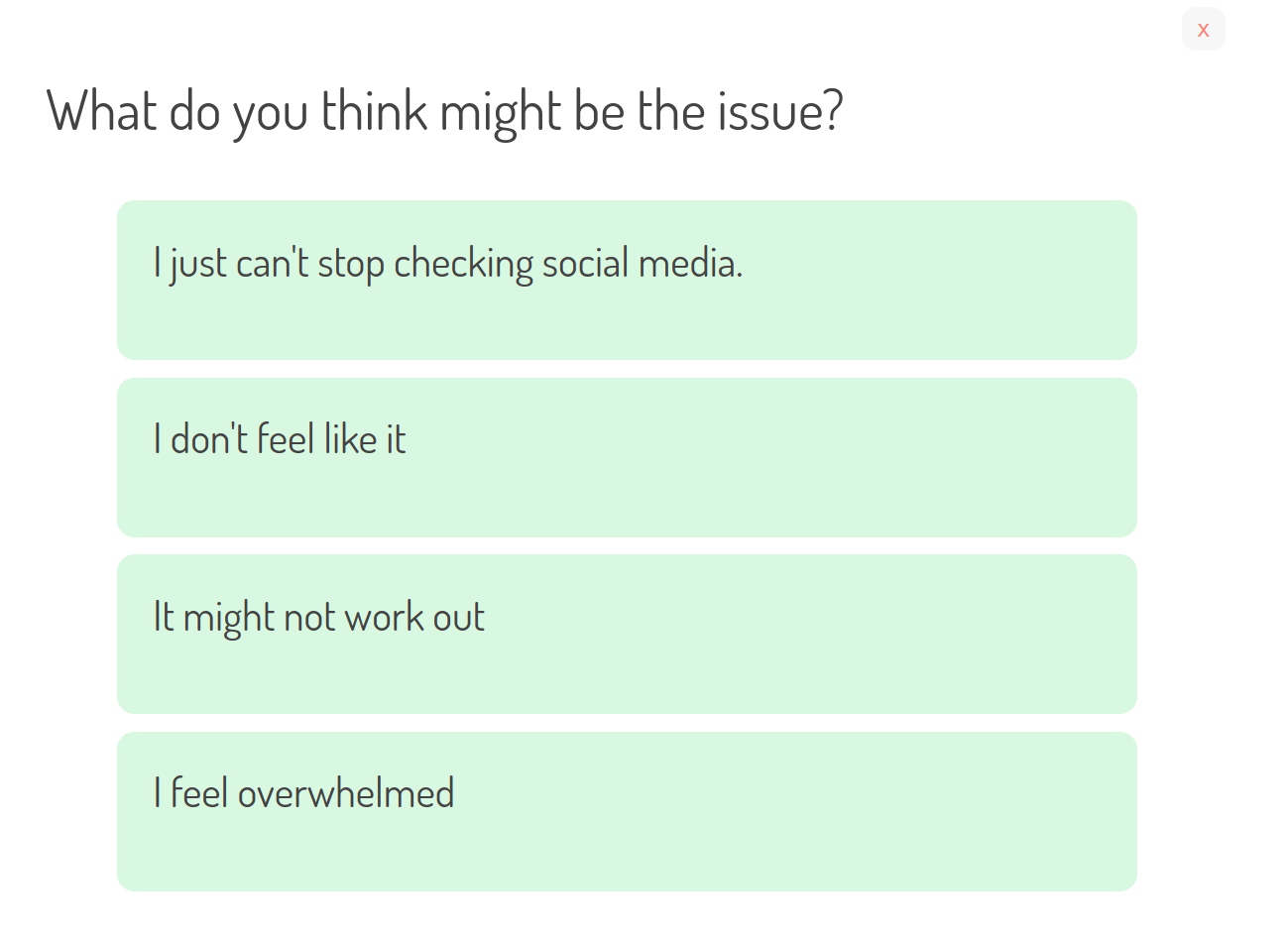 Get unstuck and inspired
Diagnose why you're procrastinating with our deprocrastination algorithm and get inspired with daily tips
Ready stop putting things off, get things done and relax, guilt and stress free?
No sign up required.