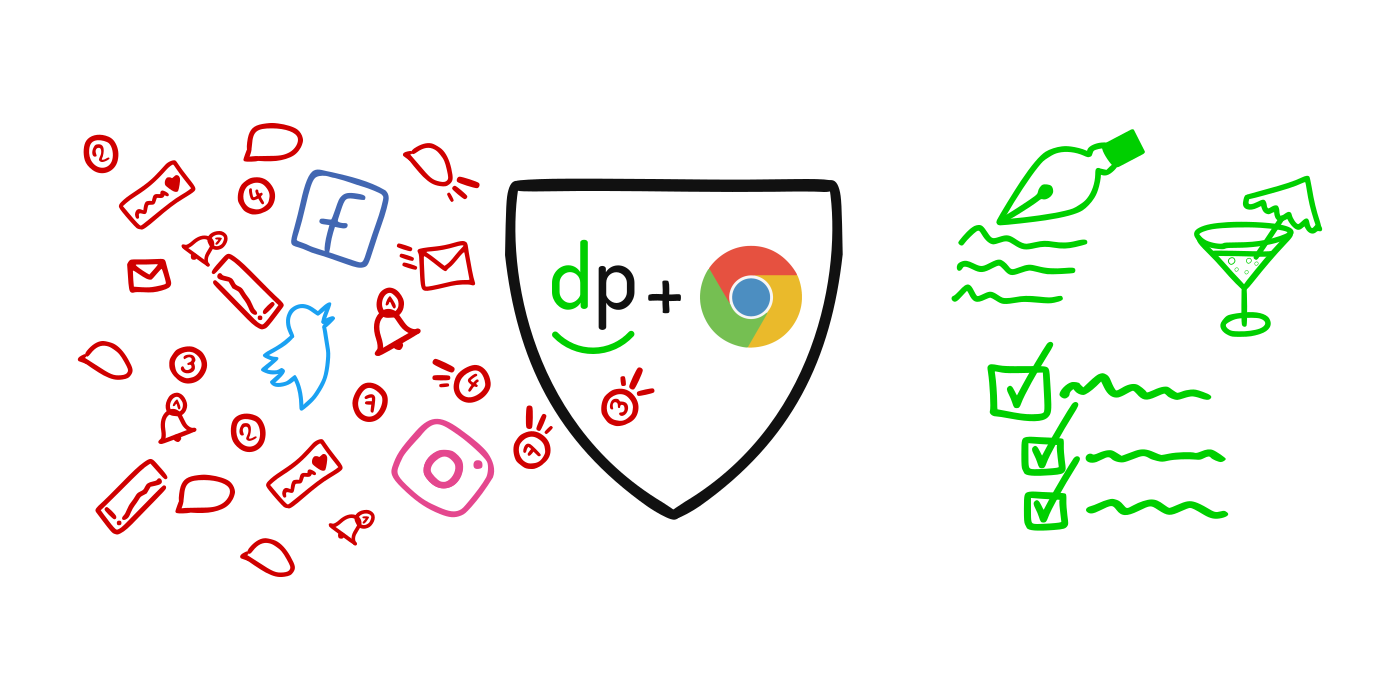 Turn your browser into a calm, lean productivity machine
Block distracting sites on Chrome, beat 50 % of procrastination
"I'm finding your extension much more effective than a typical "all-or-nothing" site-blocking tool, particularly the no distractions in the morning features and your notifications."
- Varun N.
New tab too tempting?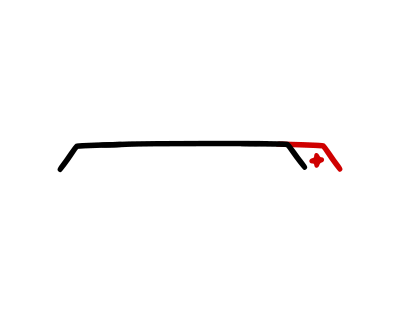 Morning goes off the rails often?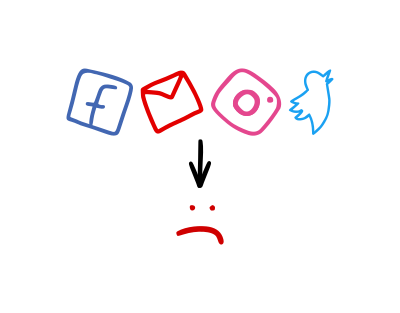 Too many tabs?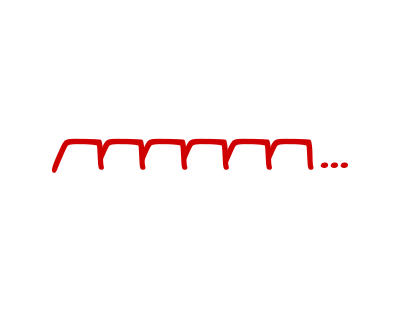 The distraction cure for browser-working creatives
The browser has become supercharged with distractions, we turn it into a creative and productive environment for writers, developers, designer and other professionals.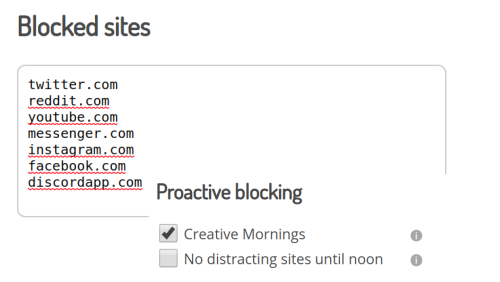 Unlearn being distracted in the morning
Creative Mornings feature will help you start the day right by blocking distracting sites for the first hour of your day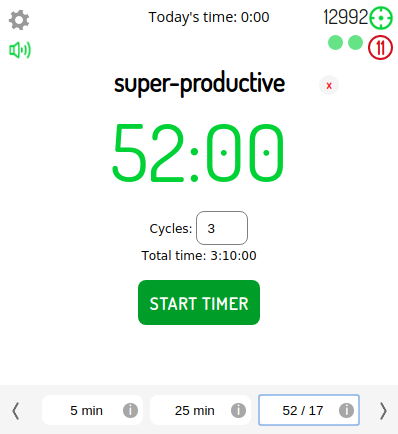 Start a timer and create without temptation
It's easier to make progress without the lure of social media, Youtube, or Netflix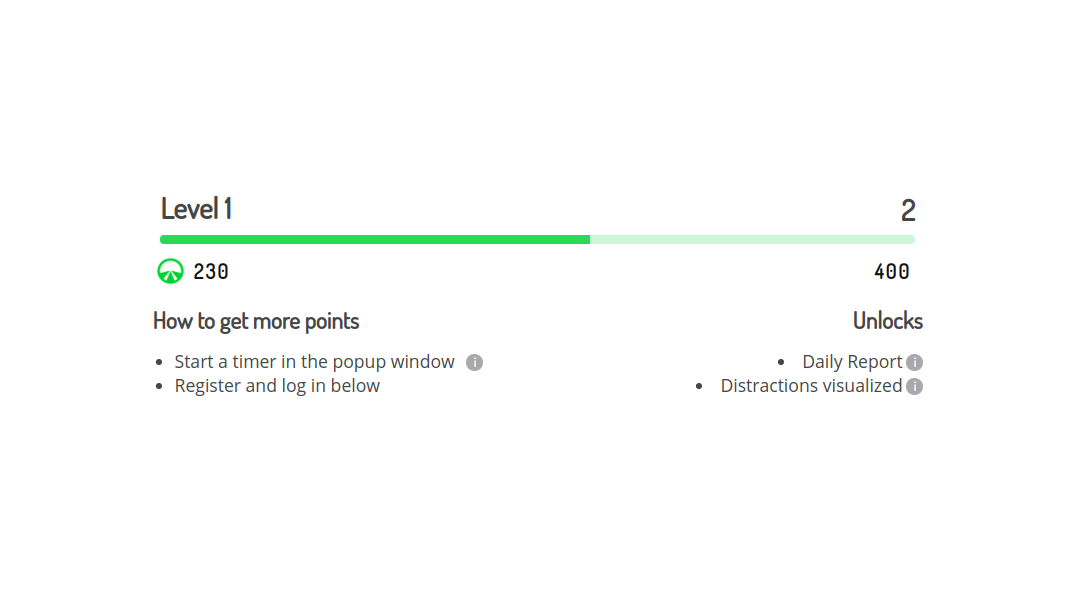 Turn greater focus into a game
Get motivated by earning achievements for focusing more, unlocking new levels & functions or climbing up leaderboards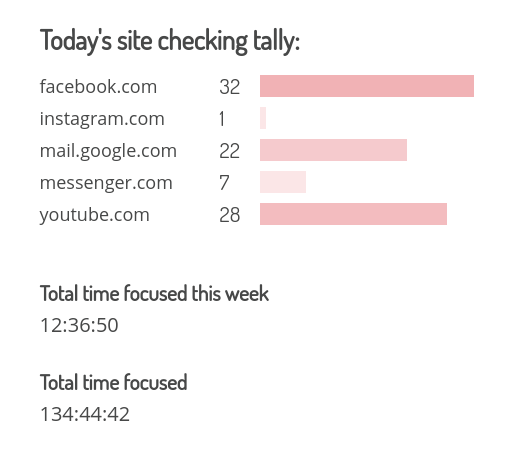 Become more aware of which sites waste your time the most
We'll keep a count for you to help you be more aware of your browsing habits
PRO (optional): become even more productive
$3.99 / month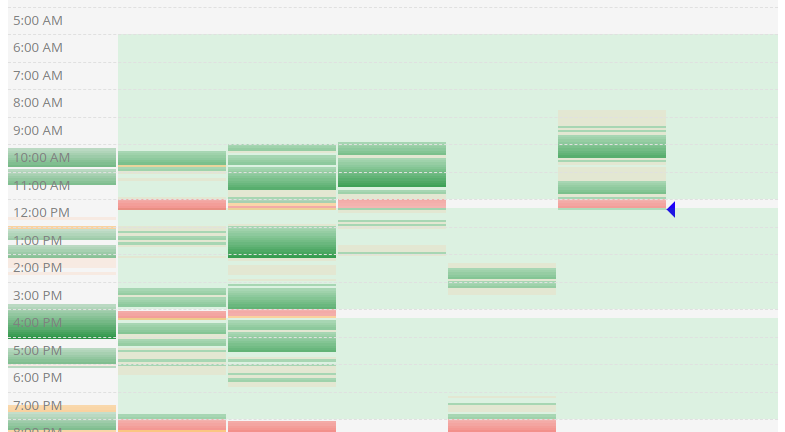 Train yourself to maximize focus in your preferred time window
Set your Focus Zones and automatically have distractions blocked out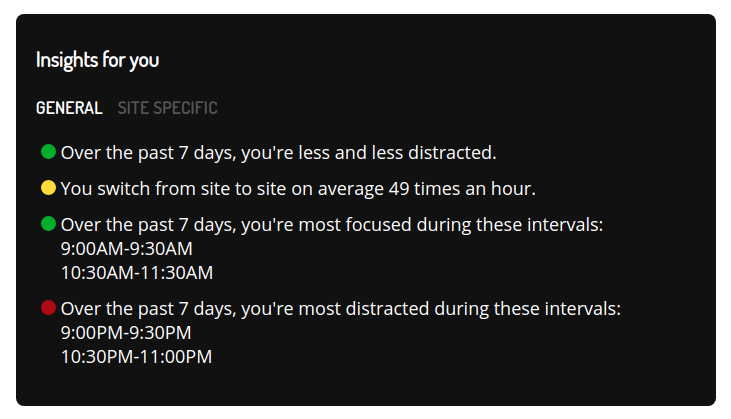 Gain more awareness of your browsing habits with Insights for you
Would you like to know when you're most focused or most distracted, how often you switch from site to site, or if you're trending in the right direction over the past 7 days?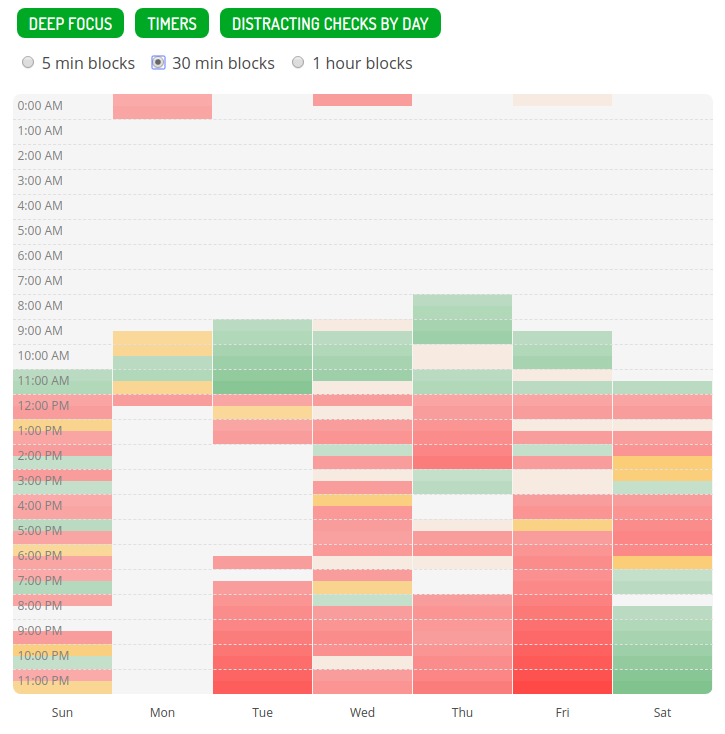 Understand exactly how often and how deeply you focus with Deep Focus
Our visualizations will show you when you're most focused and most distracted

Distraction-catching notifications will help you stay focused longer
A notification to help you get back to work every 10 or 25 distracting website checks, or when you have over 5 or 10 tabs open
FAQ
What makes deprocrastination.co different from other time-tracking services out there?
We strive to help you actively become more focused, and less distracted, not just tell you how focused or distracted you were in the past.
Our game mechanics will help you stay motivated and make sure that it's obvious that you're making progress.
Why use a site-blocker at all?
The browser wasn't designed to be a productive work environment.
It's too easy to open a new tab and get side-tracked. It's too easy to go down a YouTube rabbit hole or endlessly scroll Twitter.
When you block browser distractions, it'll be much easier to make progress on your goals.
Our users find particularly useful the Creative Mornings feature that blocks distracting sites for 1 hour after you start the browser in the morning.
I'm already using a time-tracking app, why should I use this extension?
Even if you're already using a time-tracking app, you can get substantial benefit from our extension because of our unique features, visualizations, and game elements.
Try our extension for 7 days, and you'll see for yourself whether it helps you or not (it will).